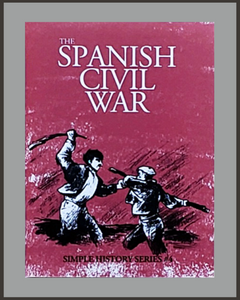 The Spanish Civil War-Simple History Series #4-John Gerlach
The Simple History zine series objectively introduces unrecognized or otherwise mistold histories to modern audiences. This volume discusses tumultuous era of late 1930s Spain and the resulting Spanish Civil War that pitted religious fascists against the proletariat left. 
Publisher: Microcosm Publishing     2022 third printing     42 pages
NEW Staple-bound pamphlet, 4.25 x 5.5"
---
We Also Recommend