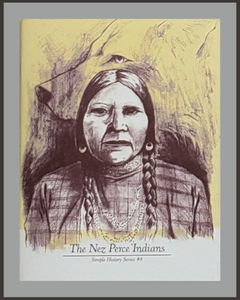 The Nez Perce Indians-Simple History Series #8-John Gerlach
The Simple History zine series objectively introduces unrecognized or otherwise mistold histories to modern audiences. This volume offers an in-depth look at the Nez Perce, an often ignored tribe who once thrived in what is now Oregon, Washington, and Idaho.
Publisher: Microcosm Publishing     2015 printing     44 pages
NEW Staple-bound pamphlet, 4.25 x 5.5"
---
We Also Recommend