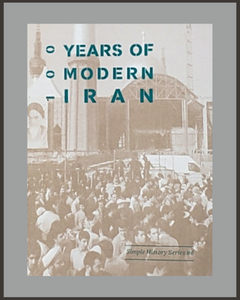 100 Years Of Modern Iran-Simple History Series #6-John Gerlach
The Simple History zine series objectively introduces unrecognized or otherwise mistold histories to modern audiences. This volume discusses Iranian history from 1891-1991, a tumultuous period that included coups, revolutions, theocracy, and foreign interventions. 
Publisher: Microcosm Publishing     2013     42 pages
NEW Staple-bound pamphlet, 4.25 x 5.5"
---
We Also Recommend