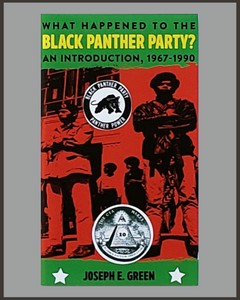 What Happened To The Black Panther Party?-Joseph E. Green
The CIA Makes Science Fiction Unexciting zine  series offers factual but chilling glimpses into some of the CIA's most controversial operations. This issue examines their role in the U.S. government's systematic attack against the Black Panther Party and its charismatic leaders.
Publisher: Microcosm Publishing     2018     50 pages
NEW Staple-bound pamphlet, 4.25 x 7"
---
We Also Recommend