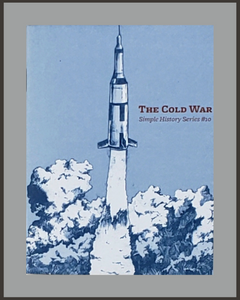 The Cold War-Simple History Series #10-John Gerlach
The Simple History zine series objectively introduces unrecognized or otherwise mistold histories to modern audiences. This volume examines the complex era of witch-hunts and paranoia, gun-running and nuclear weapons, and worldwide tension known as the Cold War.
Publisher: Microcosm Publishing     2021 second printing     58 pages
NEW Staple-bound pamphlet, 4.25 x 5.5"
---
We Also Recommend