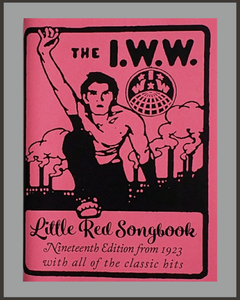 The I.W.W. Little Red Songbook-Joe Hill et al.
Originally published in 1923, the nineteenth edition of the International Workers of the World's Little Red Songbook includes the most popular, timeless songs of solidarity and empowerment for working class heroes the world over that are still resonating today.
Publisher: Microcosm Publishing     2019     66 pages
NEW Staple-bound pamphlet, 4.25 x 5.5"
---
We Also Recommend