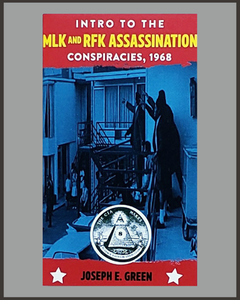 Intro To The MLK And RFK Assassination Conspiracies-Joseph E. Green
The CIA Makes Science Fiction Unexciting zine series offers factual but chilling glimpses into some of the CIA's most controversial operations. Like the MLK and RFK assassinations, for instance, which happened within two months of each other amid much CIA and FBI activity.
Publisher: Microcosm Publishing     2018     46 pages
NEW Staple-bound pamphlet, 4.25 x 7"
---
We Also Recommend