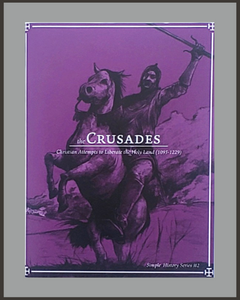 The Crusades-Simple History Series #2-John Gerlach
The Simple History zine series objectively introduces unrecognized or otherwise mistold histories to modern audiences. This volume describes the Christian attempts to "liberate" the Holy Land in the years 1095-1229, and its effects on Middle East politics centuries later.
Publisher: Microcosm Publishing     2012 printing     46 pages
NEW Staple-bound pamphlet, 4.25 x 5.5"
---
We Also Recommend